Last week, QQQ gapped down to start the the week, and stayed in a tight range between 338 and 348. It was an odd week, starting with the gap down on Monday and closing the day red, then Tuesday gapping up over Monday's high and selling off all day, then Wednesday straight up all day, and finally Thursday selling off all day. I told myself that I wasn't planning to take trades to the long side until we had a close over 348, outside of any strong stocks on obvious bounce days.
With this bias in mind, I ended the week with my highest profit total since the week before Thanksgiving.
So for this post, I want to highlight a trade I didn't take, but should have been all over on Friday. Thursday had QQQ finally close below the tight range we'd been in for a week and a half. This gave a green light to trade Friday with a strong sell bias.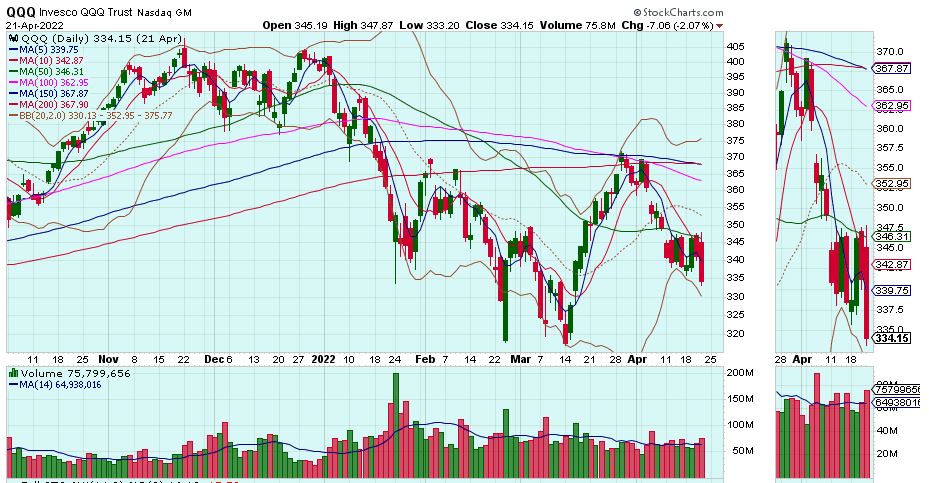 GOOGL tested 2500 and held several times since mid January, closing Thursday right at 2500 again.
GOOGL opened with a small gap up on Friday, allowing for an entry through Thursday's low at 2490, drifted lower all day, and did not even have a worthwhile bounce until the afternoon.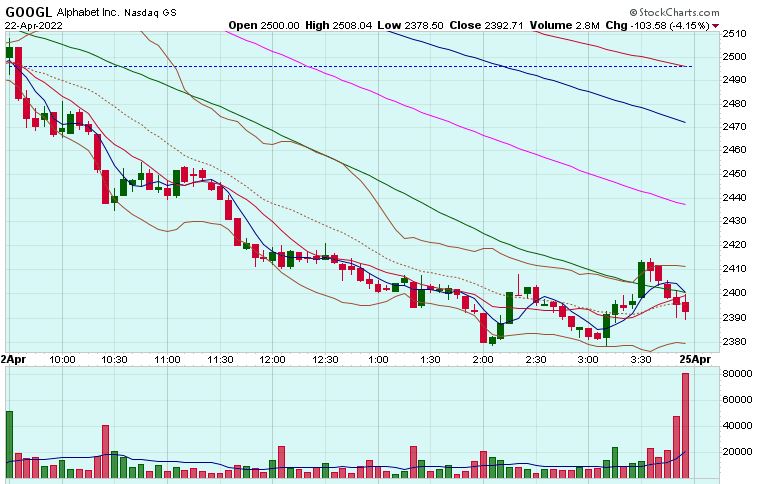 This type of setup happens a handful of times per year, so it's a shame I decided to focus on a different ticker.